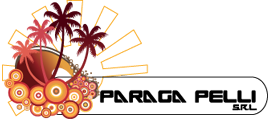 It is passion that ties us to this work, an element that is essential for a successful team
Paraga Pelli S.R.L. is a company specialized in the trade of leather and synthetic leather. The deep knowledge of the market comes from many years of experience in the industry. With increasingly innovative spirit Paraga Pelli is able to offer continuity in the world of furnishing and contract furniture collections of extreme quality, trend and convenience.
Service, quality and price are categorical imperatives that leave no room for improvisation. Consistency and tenacity distinguishes us and accompanies us, making our group a team valued by our customers and we are always ready to aim at our goal. Paraga Pelli which is based in Tombelle di vigonovo (VE) also has other trading center located in Puglia.